My life is devoted to the scientific exploration of unchartered human behavior and its practical application to improve lives.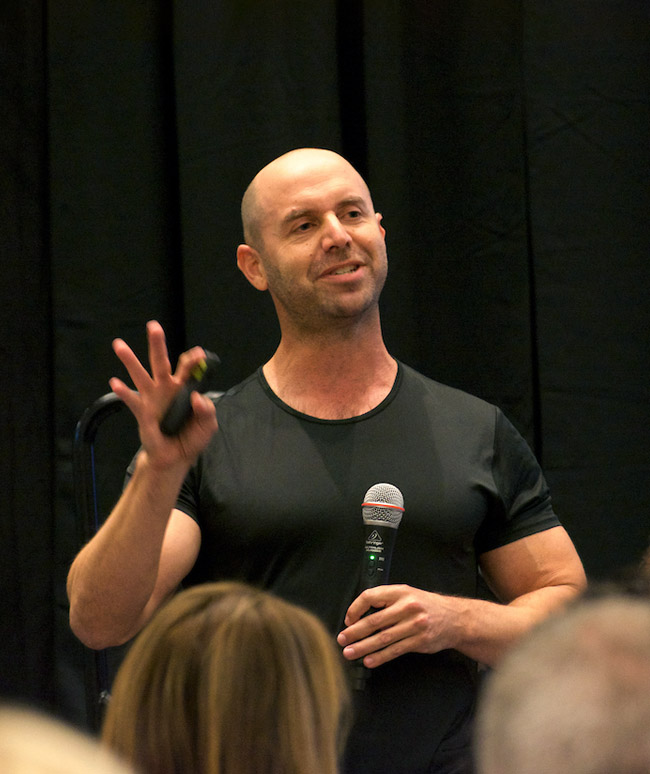 Awarded the 2013 Distinguished Early Career Researcher Award by the American Psychological Association, Todd Kashdan is among the world's top experts on the psychology of well-being, psychological strengths, mental agility, and social relationships. His research has been featured in hundreds of media outlets, including multiple articles in the Harvard Business Review, New York Times, and Forbes. 
As a Professor of Psychology and a leading educator to the public, Todd translates state-of-the-art science for practical application to improve our everyday lives. He is well-known for his energetic and disarming communication style. He received the 2010 Distinguished Faculty Member of the Year Award at George Mason University for his teaching and mentoring. He gave a TEDx talk on psychological flexibility and writes the "Curious?" blog for Psychology Today, which is enjoyed by more than four million readers.
Todd is the author of five books, including Curious?, The Upside of Your Darkside, and Designing Positive Psychology. In his latest book, The Art of Insubordination, Todd synthesizes decades of psychological research to show how we can improve the health of organizations and our society. He teaches us how to be courageous enough to question the status quo and instills in us the intelligence to know when and how.
After receiving a Ph.D. in clinical psychology (2004), Todd founded the Well-Being Lab at George Mason University which has produced over 210 peer-reviewed journal articles on well-being and resilience, psychological flexibility, meaning and purpose in life, curiosity, and managing social anxiety.
Todd works out relentlessly for the freedom to consume copious amounts of steak, whiskey, and Italian rainbow square cookies. He is a twin, and the father of twins (plus one more), with plans to populate the world with great conversationalists.
Contact Todd
​Speaking Engagements
Latest Book
The Art of Insubordination
Todd Kashdan's new book, The Art of Insubordination, is a research-based toolbox for anyone who wants to create a world with more justice, creativity, and innovation.