"Todd Kashdan was perfect; what he said was inspirational and useful, and entertaining."
— Andrew Robertson | CEO BBDO Worldwide
From opening for the Dalai Lama to the TEDx stage, Todd Kashdan has shown his gift for translating science into entertaining, accessible, actionable content that not only inspires but delivers the results organizations seek.
For over 20 years, Dr. Todd Kashdan and his Well-Being Lab have been conducting cutting-edge research on the conditions that lead to optimal psychological functioning in life, social relationships, and the workplace. Bring the developer of this impactful work that others cite, discuss in books, and use in their talks to speak to your group.
Todd has worked with organizations of all sizes worldwide to help them create a healthier culture that is curious, productive, creative, and resilient.
Audiences from many prominent organizations have been inspired by Dr. Kashdan's energy and wisdom.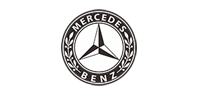 Beyond the lecture: Interactive workshops can be the key to creating lasting positive change within company culture.
In his workshops Todd goes beyond lectures with interactive exercises that allow business executives and workers to be more curious, creative, and courageous. He has provided tools to government intelligence and the United States Armed Forces to become mentally and socially agile, and transformed organizations into cultures characterized by both fortitude and flexibility.
Workshops run from a half-day to 5 days. Attendees will walk away with insights into their own behavior, the behavior of others, and insights on how to overcome personal and social barriers.
Contact Todd for examples of his half-day, 1-day, 2-day, 3-day, or 5-day workshops. Let him curate an event that is perfectly suited to what you are looking for.
"Each year our participants walk away raving about the experience of working with Dr. Kashdan, his energy and expertise."
— Lara Partridge | Global Head Talent Program, Charter Bank Group
Sample Topics for Talks & Workshops
Executive Education Workshop: Agile Leadership – Building a Stronger Work Culture with the Science of Emotion, Motivation, and Personality
Relentless: The Science of Strength Use and Development
Emotional Agility
Building Curious Individuals, Teams, and Organizations
Leveraging Curiosity and Courage in the Workplace
Principled Rebels: The Secret to Building Group Intelligence and Wisdom
Creating Groups that are Greater than the Sum of Its Parts
The Art and Science of Resilience
Optimizing Social Relationships
"Todd's talk was incredibly engaging and focused on curiosity as a skill that supports professional exploration and success. The feedback was terrific as people walked away thinking about the ways in which curiosity is essential to a growth mindset, and this is an integral part of our culture. "
— Samara Caplan | Microsoft
Want Further Convincing That You Need to Book Todd?
Exceptional leadership and team dynamics are not taught in school. Few are taught how to disagree effectively or why the best team members challenge questionable and dysfunctional ideas openly. Nearly everyone learns how to work in a group by the most inefficient strategy available—trial-and-error. For this reason, the data-driven insights from psychological research are invaluable to the health and success of leaders and organizations.
Companies that push for harmony unwittingly create a culture where workers don't have an outlet for the very real negative thoughts and feelings that bubble up from time to time. This results in office backstabbing, water cooler gossip, lower productivity, disengagement, and turnover. You may think people are on board because they nod their heads in agreement, but you are likely getting nothing more than compliance instead of commitment. We make a grave mistake in preventing disagreements and a proper forum for different ways of thinking.
Scientists have discovered that instead of being a buzz-kill, skeptics and principled rebels are crucial to vetting bold ideas that actually translate to success. Constructive dissent and disagreement are what allow groups to be greater than the sum of their parts (this is the theme of Todd's latest book that launches in February, 2022, The Art of Insubordination: How to Dissent and Defy Effectively). Todd will teach you how to design a culture that permits and embraces constructive dissent, and in turn, generates greater productivity, creativity, and innovation. Design a better culture for the sake of individuals who want to offer their best, unique contributions and for improving the group's collective intelligence, health, and longevity.
Get Provo

k

ed!
Cultivate your curious mind and flexible thinking by signing up for Todd's thought provoking looks at commonly accepted practices and ideas.
Get Provo

k

ed!
Cultivate your curious mind and flexible thinking by signing up for Todd's thought provoking looks at commonly accepted practices and ideas.